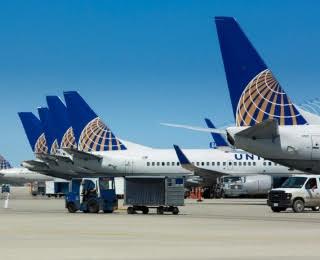 United Airlines has apparently delayed plans to introduce a new, low price, no-frills economy fare class to complete with discount airlines like Spirit Airlines and Frontier Airlines, according to a recent message to employees.
In August, United had told airport workers the airline planned to launch the fare in late September, with customers starting to fly on it in mid-October.
But the airline has since told airport workers the new fare has been delayed for "several months," blaming "changes in the Budget Economy fare product." Airport workers were told United was suspending training for how to handle the new fares, and the carrier did not immediately say when it would resume. The training was to cover the "benefits and limitations" of the new fare, according to an earlier message.
A United spokesman declined to comment on the possible delay, saying the carrier does not discuss its future pricing strategies.
Two years ago, Delta became the first U.S. airline to introduce a bare-bones fare, offering customers cheap fares that include few of the free extras many passengers expect. Consumers buying Delta's Basic Economy fares cannot choose seats in advance, and they may not change their flights, even for a fee. Elite members in Delta's frequent flier program are not even eligible for free upgrades to first class or premium economy. Passengers on the fare do have access to the same free onboard entertainment as everyone else, and they receive the same complimentary snacks.
United and American had both suggested to investors they would introduce similar fares by the end of the year. The two airlines are implementing them because they want to compete on price with U.S. discount airlines, without giving the customers who buy cheap fares so many more amenities than Frontier or Spirit. For now, when United and American match Spirit and Frontier's fares, the legacy airlines give passengers far more value for the price than the discounters.
In August, when United started preparing workers for the new fare, it told them it needed it to remain competitive. "While this new fare will offer budget-conscious customers fewer benefits, it will enable us to be more competitive with other airlines that are offering similar fares," the carrier said in an August 29 bulletin to airport workers.
But for United, a lot has changed in the past six weeks. Since August 18, United has hired three new senior executives — CFO Andrew Levy, Chief Commericial Officer Julia Haywood and President Scott Kirby. Kirby, who came from American, had been part of the team that is creating American's similar fare, and he had been a proponent of American's strategy to match fares from discount carriers.
"These fares are transformative, particularly in a world where we compete against low-cost carriers who are growing 30 percent per year," Kirby said when he worked for American.