South of Los Angeles and along the shore lies one of Southern California's most beautiful and vibrant communities. The shoreside city of Newport Beach is a beautiful place to live and an incredible place to visit. Its idyllic weather and many tourist attractions - including several piers and a port filled with breathtaking ships - make it a popular destination for the huge numbers of tourists that come in and out through Los Angeles International Airport every year. Luckily, reaching Newport Beach from LAX isn't tough - the trip from the busy airport terminals to the peaceful seaside town takes only about an hour, though it can be a bit shorter or longer depending on the intimidating Los Angeles traffic and whether or not you choose to navigate yourself or rely on a professional car service.
Tourists who do opt to take the short trip are well rewarded. Newport Beach has tourist attractions that rival any in Southern California, and its seaside resorts and sandy beaches make it one of the most relaxing places in the region to take a vacation. Whether you decide to spend your entire vacation in Newport Beach or simply want to make it a part of a larger tour of Southern California and the greater Los Angeles area, you'll be glad that you chose to pay this city a visit.
Where to travel and what to do in Newport Beach
So you've decided to visit Newport Beach - great! But once you've braved the busy streets of Los Angeles and made it from LAX to Newport Beach, what should you do with your time? You'll have plenty of options, because Newport Beach's natural beauty is on display everywhere - and its thriving tourism industry has led to the development of luxurious resorts.
Balboa Fun Zone
Like any self-respecting Southern California city, Newport Beach has piers that jut into the Pacific Ocean - and, like several other famous SoCal cities, Newport Beach's piers include a traditional seaside amusement park in the grand tradition of Coney Island and the Santa Monica Pier. Balboa Fun Zone has everything you'd expect from an amusement park on a pier, including a ferris wheel, carnival games, and enough unhealthy food and drink to keep the whole family on a sugar high.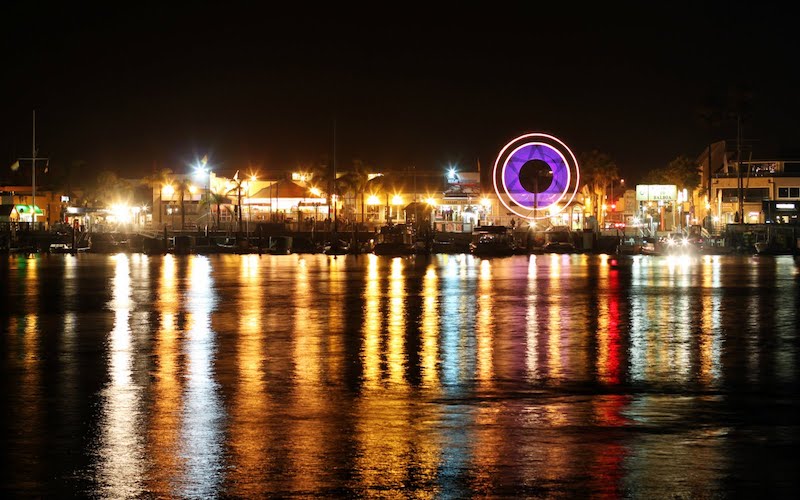 Balboa Island
You can reach Balboa Island from the mainland by bridge, but your experience isn't complete until you've taken the ferry to get there. The Balboa Island Ferry is a charming experience in itself, and once you're on man-made Balboa Island, you'll have plenty to do. There are attractions and rides here, and views of the Newport Beach shoreline and the Balboa Peninsula.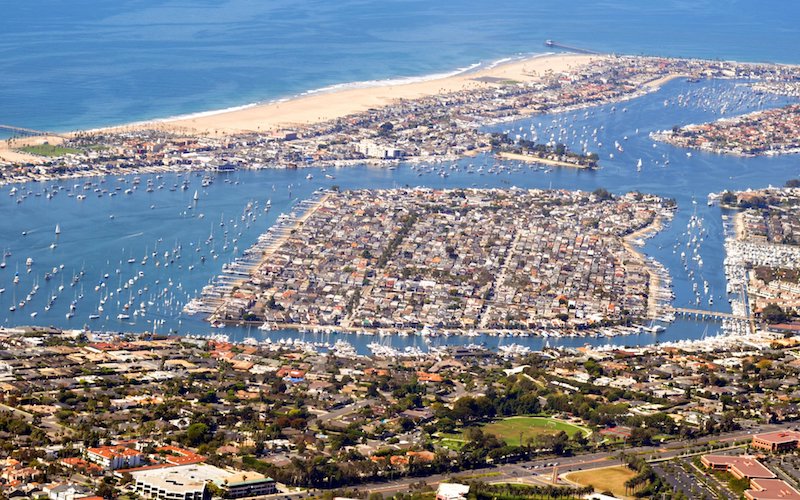 Fashion Island
Balboa Island is an Island, but Fashion Island is not! Fashion Island is, in fact, a shopping mall - and what a shopping mall it is. Shopping in affluent and stylish Newport Beach is just as incredible as you'd imagine. Fashion Island is located in Newport Center, a shopping center on the mainland near the heart of Newport Beach.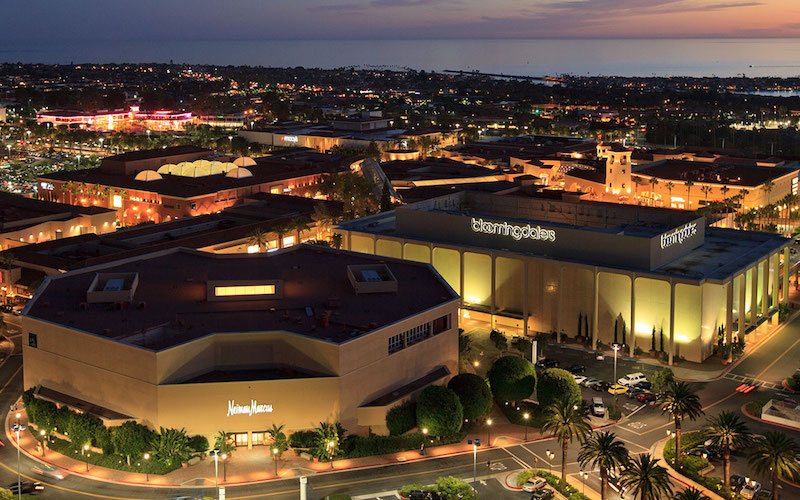 Hit the beach
It's right there in the name! Newport Beach has gorgeous beaches, and there's no sense in taking a seaside vacation if you're not going to spend time at the shore. Newport Beach's eponymous beach is beautiful and perfect for all kinds of beach activities, including beach volleyball, surfing, swimming, and - of course - just lying around in the sun.
Piers without peers
Balboa Fun Zone isn't the only pier in Newport Beach. You'll have plenty of piers to choose from, including the Newport Beach Pier and the Balboa Pier. Take a stroll on the warm planks out over the waters of Newport Harbor or the Pacific Ocean, and take in sweeping views of the land, the water, and the incredible ships that call Newport Harbor their home. Of course, piers in Newport Beach aren't just for taking in soothing and beautiful views - they're also hotspots for fun and sensory overload, so stop by Balboa Fun Zone (also on this list) to see an on-pier theme park done in proper Southern California style.
Whale watching
You don't have to just look at the ships in Newport Harbor - you can also board one! And there's no cooler way to spend a day on a boat than to go whale watching. Newport Beach is home to several reputable whale watching companies that will give you the best chance possible to spot one of nature's most majestic creatures in its natural habitat. Whale watching is an incredible experience for adults and kids alike, and Newport Beach's great weather and beautiful environs make it one of the best places to choose for your next whale watching excursion - whether it's your first one or the latest of many!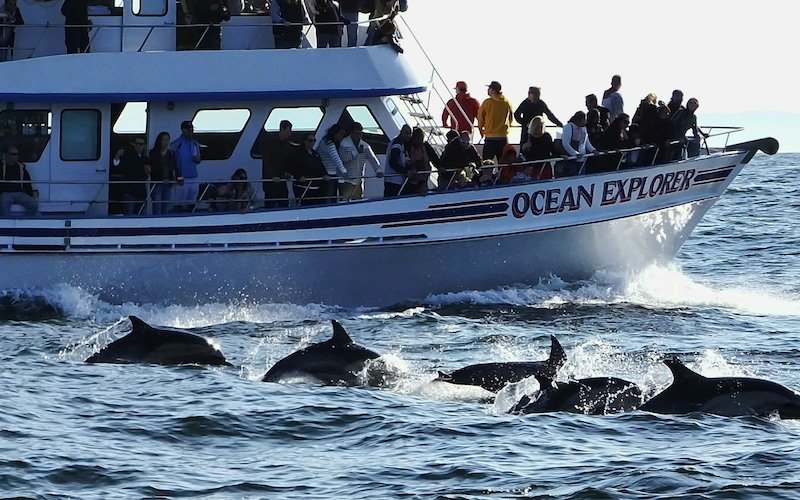 How to get to Newport Beach from LAX
Southern California is a place where cars dominate, and you'll feel that acutely when you plan your trip from LAX to Newport Beach. If you're used to taking public transit everywhere you go, the greater Los Angeles area can be a real surprise. If you choose to take buses and trains from Los Angeles International Airport to Newport Beach, you'll find that it will take you well over two and a half hours. Newport Beach is certainly worth making a long trip for, but in this case, the long trip isn't necessary - taking a car will cut your travel time by more than half, down to just about an hour (give or take a bit depending on traffic). You can get there on your own power by grabbing a rental car at the airport and then heading down Los Angeles' famous 405. You can then cut west on State Highway 55 and cruise right into Newport Beach. Alternatively, you can switch over from the 405 to Highway 1 to avoid traffic (and gain a prettier view).
Of course, maybe there was a reason that you were hoping to opt for public transportation. After all, Los Angeles has a pretty bad reputation when it comes to driving and traffic. If that's the case, though, don't worry - there are other ways to avoid driving in Southern California besides relying on public transit. There are no shortage of taxi and car services in Southern California, and taking a car service from LAX to Newport Beach is the least stressful way to get from the terminal to your vacation destination. A good car service will be waiting for you when you arrive, allowing you to skip the taxi stand lines and hop right into a luxurious vehicle. Your driver will know the local traffic and the best route for getting you to Newport Beach at any hour, and the set rates of car services mean you'll never have to worry about the meter. You can still rent a car once you've reached Newport Beach (where traffic is far less intimidating than in Los Angeles), and you'll have skipped the obnoxious parts of your journey.
If you choose to opt for a car service, just be sure to call ahead and reserve your ride. Let them know when you'll be arriving or departing from LAX, where you'll be headed to or leaving from in Newport Beach, and how many people are in your party. Leave the rest up to the car service!