The city of San Diego is located 110 miles from LAX international Airport. It is just a 2.5 hour drive from LAX to San Diego. Driving to San Diego can be very awesome ride since you will go through Orange County. There you can drop by for a cup of coffee.At San Diego you can travel 17 mile north and you will find the USA/Mexico border.
San Diego is indeed one of the most beautiful cool places you can visit anytime. It is located on the pacific coast of California a host to well known remarkable beaches, park and restaurants. San Diego has an equally warm climate to relax and walk around. Talking about parks and you can find the World Famous Balboa Park.
It has a deep natural harbor that is home to an active naval fleet. It hosts the USS midday which was converted into a public museum. The USS midway was an aircraft carrier that serviced the US from 1945 to 1992. In fact it is the longest serving aircraft carrier in the US.
Also, we can't forget the Legoland California resort which was the first one in the US.
USING A PRIVATE CAR SERVICE FOR TRAVELING FROM LAX TO SAN DIEGO
LAX is among the busiest airport in the U.S.A so can expect a lot of traffic around the airport. The best way to get out of the crowded airport is by using a private car service. The distance from LAX to San Diego is about 110 miles and it is can be enjoy full and awesome ride when choose a good private car service company. Private Car Services are so concerned about their customer's satisfaction so they offer the best service to their abilities.
LAX to San Diego is relatively long journey and to my experience your cannot using any cheap means of transport like the shared rides .The best deal to travel is by using a private car service. The benefits of using private car service can be as follows:
Safety: Private car services employ professional drivers who value the lives of the people on board. Safety is the priority at all private car service companies. Most car services have child safety seats in their vehicles so that you can travel safely with your kids.
Reliability: Private Car Services are reliable and convenient whenever you need them you will get them you just have to them. They are always keen on keeping time. You can never miss anything in your schedule if you are using private car services.
Efficiency: Since Private Car Services have Professional drivers they are so effective in time management while traveling to your destination. Unlike other means you don't to have a lot of stop over's along the way. It can be a very brilliant to hire car services since it is so beneficial that why corporate companies like the a lot.
Experience and Professionalism: Drivers and Staffs in Private Car Service handle their customers with so much care and professionalism unlike Shared Rides.
HOW TO TRAVEL FROM LAX TO SAN DIEGO
Route 1: Are you planning to drive from LAX to San Diego? You can find signs in Downtown Los Angeles next to the entrance of the U.S. 101 South freeway. Enter onto the U.S. 101 South and maintain on the freeway for almost 3 miles. From there follow signs that will lead you to merge onto the I-5 South freeway. Once you are on merged the I-5 South, drive careful and maintain the best suitable lanes that will keep you on the I-5 South for nearly 102 miles. After covering 102 miles, you will find signs that will lead you onto the 805 South freeway. Stay on 805 South freeway it will take you to Downtown San Diego. On the I-805 freeway stay for 8 miles after that take Exit 20 then to CA-163 South leading to Downtown San Diego. Driving for 7 miles on CA-163 you will find yourself in Downtown San Diego. At San Diego you can track through to find you appropriate destination.
Route 2: You fly directly from LAX to San Diego.LAX is situated 20 miles from Downtown Los Angeles and it can be accessed via the 110 South to the 105 West you be getting off at Sepulveda Blvd. Averagely it takes about 50 minutes to fly from Lax to San Diego. On arrival at San Diego International Airport, travelers can take taxi to 5 miles to downtown San Diego.
Route 3: Those who like traveling by train there is an option to take one from Los Angeles to San Diego. The train can be picked from Union Station and will travel through Orange County then along the Pacific Coastline. The final stop the train will make will be at downtown San Diego.
PLACES YOU CAN VISIT AND THINGS YOU CAN DO IN SAN DIEGO
BALBOA PARK
This is the most famous park that contains architecturally amazing buildings and beautiful gardens. Entering this park is totally free unlike other parks. Balboa Park offers visitors with free guided tour around the park. Visitors can pick from the Visitors Center all days of the week. The Botanical Building and the gardens for free there is no reason not visit Balboa park.
Outside the park there is the San Diego-Coronado Bay Bridge which you can to use to cross to Coronado. There you can visit the Hotel Del Coronado that was built in 1888 commonly Known to the locals as "the Del, If you are not visiting this hotel you can walk around the hotel to study the history of the hotel.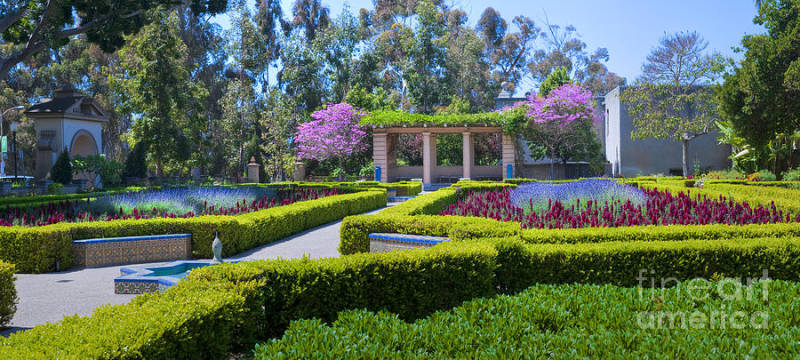 ARTS AND MUSEUM
At the Museum of Contemporary you can view nearly 4000 works of art which has been created since 1950. The museum was expanded to the historic Jacobs Building. There is free entry to Museum for anyone under age of 25.
A historic 1800s stagecoach stares at Visitors at the Wells Fargo Museum. The State Historic Park formerly a hotel can place you can visit. This Museum houses one of the Concord that was shipped to Well Fargo back in 1967.Also you can find 2 ancient telegraph machines in this Museum. Entry to this Museum is also free.
Seeley Stable Museum another place you can visit. This place similar to the Yuma stage stop which burned down during the fire of 1872 that also swept the Old Town. Inside is a wide collection of old transportation vehicles on the display. The Museum is open daily from 10 am to 5 pm with no admission fees.
Touring the editor's office at the San Diego Union Museum you can get the history of San Diego Union newspaper. The editor's office is open daily with free admission.
If you have never been in San Diego before you can visit the San Diego County Sheriff,s Museum. There you can find several items on display like handcuff, vintage badge, uniforms, patrol car, helicopter, cell and old courtroom .Usually open from Tuesday to Saturdays from 10 am to 4 p.m.
Also you can make a visit to the First San Diego Courthouse which was reconstructed in the 1991 after the later was consumer in the fire of 1872.
Another place you can tour is the Casa de Estudillo a Historic landmark .It was built in 1829 by one of the earliest families of San Diego. This place is awesome and amazing with some visitors claiming to having seen ghost of people moving around the grounds of the building. This place is open daily from 10 am to 5pm.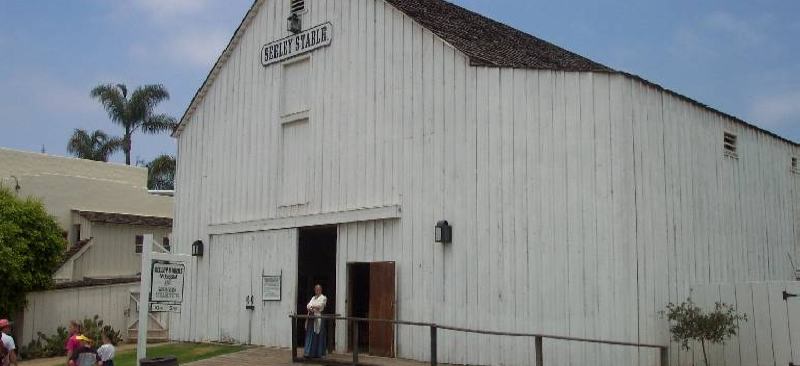 Attractions
There is a San Diego Seaport Village which can visit to experience what it is all about. Also, there is a shopping complex with almost more than 60 shops and galleries. Pass through the paths and corridors that lead to the fountains, ponds and the beautiful gardens.
You cannot forget the long stretching boardwalk of San Diego with very clinical views. There are some awesome Architecture of Mexican origin, Victorian style and New England. Walk through 16 blocks of stunning shops, restaurants and the buildings in the Gaslamp Quarter of San Diego.
The Gaslamp Quarter neighbours the Marina from Petco Park. Gaslamp is the home of the San Diego Padres. Gaslamp is in the register of Historic Places. Gaslamp has a total of 94 historic building that you can view.
All of these buildings explain the different architectural styles. Everything is detailed in terms of carvings, different coloring and different window orientation. Don't forget that a lot of festival and events take place in San Diego throughout the year. It is basically a very funful place to visit any time of the year.
La Jolla a place commonly referred to many as the Beverly Hills of San Diego. La Jolla features very unique boutiques and wide tree-lined streets. You can stroll down the streets as you look at the cafes and stores. You can make a final stop at the La Valencia which is situated at the center of La Jolla village. As amazing as it is La Valencia was built back in the 1926. It is commonly known for its awesome amazing views and pink facade.
A drive to Mount Soledad in La Jolla can be very entertaining. At the top of Mount Soledad you can experience epic views of the Ocean and downtown San Diego .The mount is an outstanding landmark of San Diego.
It is still in San Diego where you can find the Chula Vista. Chula Vista is an Olympic training Center where Athletes can meet train and enjoy their favorite meals. Free tours to the Center are available from Tuesday to Saturday strictly at 1.30 pm but you have to make a reservation first

Culture
You can check for works of various artists and also you can enjoy your one your nights at the Little Italy Kettner Art Nights. Also, there is a documentation of the galleries and the Studios that district participate. This can be an awesome collection for visitors to go by.
San Diego is popular for its haciendas and adobe buildings. You can also take a light visit Old Town's Historical Park. Apart from the Museums, shops, galleries and restaurants the parks has monthly event from the Flamenco dancers who are usually dressed in vivid Mexican colors.
Also, there is a popular live music and art show every Saturday on Harney Street. Another thing to do in San Diego is to stroll down to the port at Embarcadero there you can public art inspired by the Military, Ocean and San Diego History.
Another major cultural event you can see in San Diego is the Spanish Village that displays paintings, sculptures and basket weaving. The village is usually opened from 11am to 4 pm on daily basis.
Food and Drinks
You can visit popular blogs on favorite restaurant around San Diego area. Most cafes give samples of basic pizzas every Monday to Friday from 4 to 6 pm. Many restaurants offer great deals on their food almost every night of the week. They offer coupons and discount on most popular meals.
San Diego For Kids
San Diego is the Home of the New Children Museum which was opened back in 2008 and it is situated at San Diego's marina. Kids are offered heavy deals to work on the skill on art. Children are given space to create their own masterpiece at the art studios.
It is usually free admission every second Sunday in each month. Visiting periods are usually are from 10 am to 4 pm.
You can take kids to Harlynne Geisler where they can listen to their favorite stories and tales.
The kids can also visit the San Diego Zoo which is home to world famous and fierce animal with the like hippopotamuses, armadillos and Tasmanian Devils.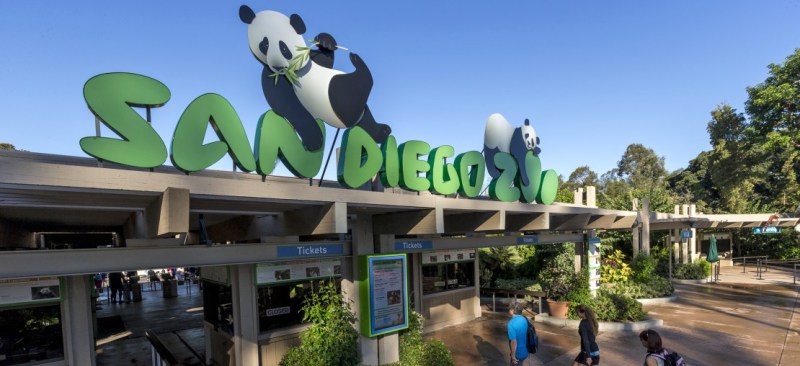 CONCLUSION
San Diego is one of the most amazing places to visit in the U.S. A.It has historical parks that explains the history of the US as nation and the native people of different cultural that existed in the U.S.A.If you are living around Los Angeles you can pick our car service to travel to San Diego. We can give you an awesome ride and stunning experience to the city of San Diego. Traveling using our service can be very easy we have a 24/7 customer care support for our clients.