Nestled in California's world-famous Orange County is Irvine, California, a small city with big reasons to visit. Affluent and beautiful, Irvine is a wonderful place to shop, relax, explore, and live. Tourists visiting the Los Angeles area are drawn to Irvine's museums and famous mall, while locals love living in a comfortable community so close to a thriving metropolis. Over 200,000 people live in Irvine's gorgeous homes and walk its beautiful streets, and it's not hard to see why. Irvine is one of the most beautiful communities in the Los Angeles area, and it's well worth a visit if you're going on vacation in Southern California.
Where to travel and what to do in Irvine
Locals love living in Irvine, and you'll be able to see why if you visit. Irvine isn't full of gaudy tourist attractions like some Southern California cities, but it draws tourists in anyway with its more elegant features. Irvine has shopping hotspots, nature preserves, and more - and it's not completely above a little tourist-trap action, as you'll see when you visit its amusement parks and go-kart tracks. Here are all of the things that you can't afford to miss in Irvine, California.
Boomers! Irvine
Irvine is a beautiful city full of museums, shopping spots, and natural scenery - but it can be plenty exciting, too! This local amusement center is a part of a national chain with a great reputation, and it's a fantastic place to go for a great day with the whole family. You can cruise in go-karts, duel in laser tag, and collide in bumper boats. There's a mini golf course on site, and there's even a fairly large water park area within the amusement center! In short, there's more than enough to keep the whole family busy all day - and to get all of that energy out of the kids. Locals visit Boomers! for birthday parties and summer fun, and tourists should make sure to stop by as well.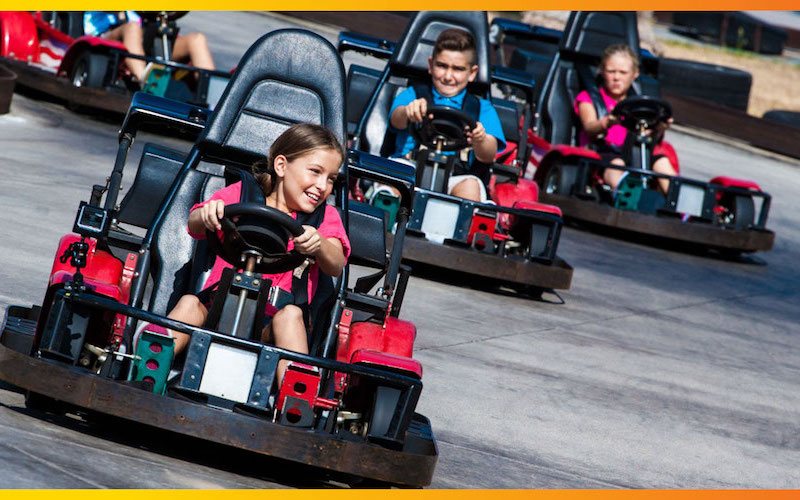 The Irvine Museum
Irvine has a couple of must-visit museums, and this art museum is first on our list. Located on the campus of the University of California, Irvine, this museum features stunning paintings. The focus here is on landscape paintings, particularly those which highlight California's natural beauty.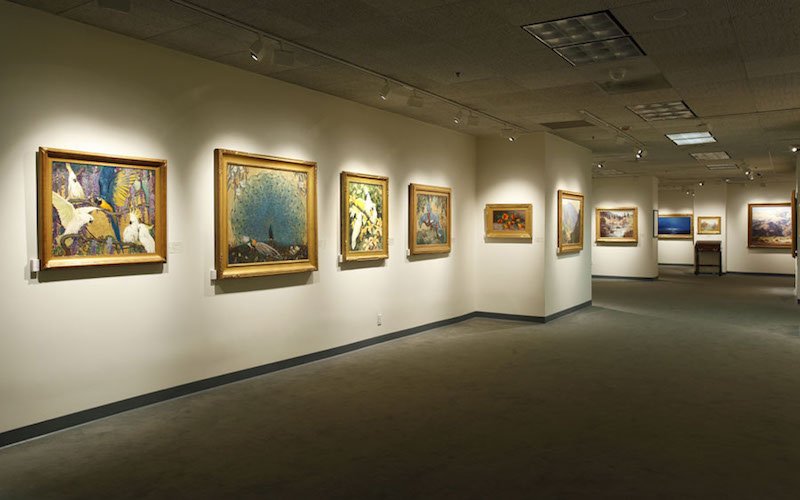 Irvine Spectrum Center
Irvine Spectrum Center is a shopping mall, so you'd be forgiven for thinking it's not much of a draw for tourists - after all, you have a mall at home, too! But you'd be wrong, because Irvine Spectrum Center is no ordinary mall. This mall isn't just for shopaholics: it's for the whole family! Irvine Spectrum Center is an outdoor mall (this is Southern California, after all) and it buzzes with activity all day long. Your hometown may have a shopping mall, but does your mall have a carousel in it? How about a ferris wheel? Irvine Spectrum Center has both, and the kids can't get enough. There are walkways to stroll, places to sit, places to eat and drink, and, of course, plenty of places to shop. All of the big stores are here, as well as a few more local options. No wonder this mall draws visitors from all around the region (as well as its fair share of tourists from outside the area)! Block out a few hours for this mall, because once you get there you may not want to leave.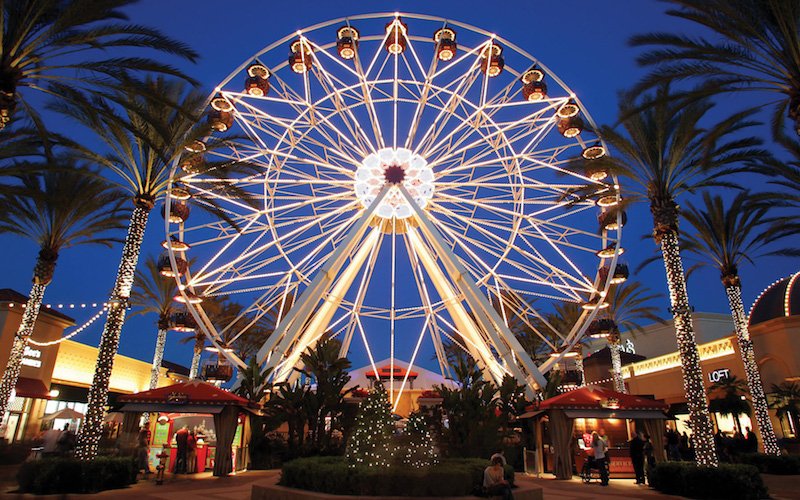 Farm to table
Southern California is known for its fresh produce, and there are plenty of farmstands and local food suppliers to visit in Irvine. Farms like Tanaka Farms on University Drive are easy to reach from downtown Irvine and offer everything you'd expect from a local farm: fresh produce, tractor rides, corn mazes, and pumpkin picking. Stop by and see what's in season - you won't be disappointed.
Pretend City Children's Museum
There are a lot of great museums in the Los Angeles area, but Pretend City Children's Museum stands out thanks to its unique appeal to the youngest members of your family. Pretend City Children's Museum makes learning fun for the little ones, and it's enjoyable enough for adults that nobody in the family will mind lingering there as the kids play and learn. As the name suggests, Pretend City Children's Museum is filled with a miniature community. Kids visit 17 exhibits, each of which forms a part of the make-believe city - there is a fire station, a police station, a post office, and much more. At each place, kids learn fundamental skills through fun activities relevant to that part of the pretend city. Little ones can't get enough, and they'll hone their skills and improve their knowledge as they play.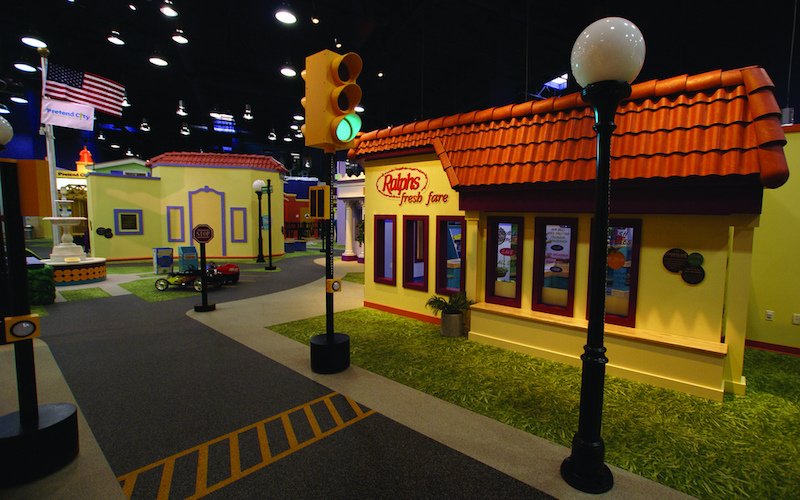 San Joaquin Wildlife Sanctuary
Irvine is a naturally beautiful place, but it's also a thriving city - so it's a good thing that the people of Irvine have isolated this area to let nature run its course. The wildlife center is set in preserved marshland - a world a bit different from Irvine's dry paved streets and carefully places palm trees! The wildlife includes all types of marsh birds, making this spot the perfect place for birdwatchers and nature lovers to get a glimpse of some feathered friends. A great place for walks and for learning, the San Joaquin Wildlife Sanctuary is a must-visit spot in Irvine.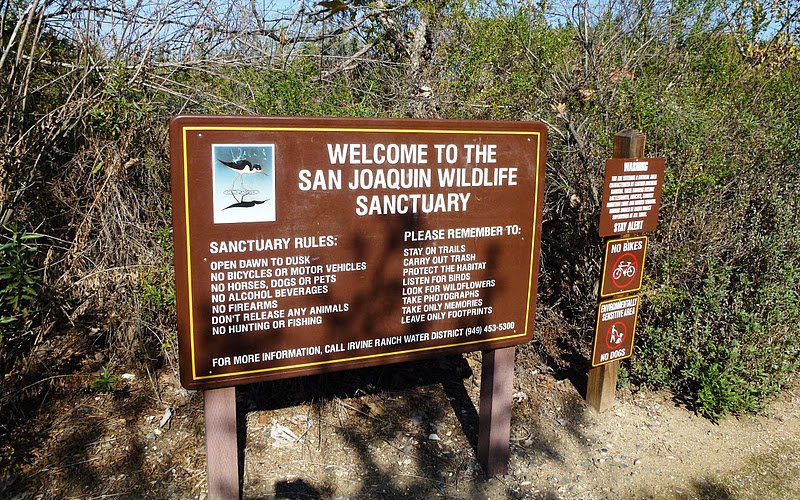 How to get to Irvine from LAX
The trip to Irvine from Los Angeles International Airport isn't the longest journey, but it can be stressful due to traffic. It takes less than an hour in moderate traffic to reach Irvine from LAX by car. Travelers can choose to rent a car at LAX or take a car service to Irvine (there are car rentals available in Irvine for you to use for the rest of your stay).
Unfortunately, public transit is not a good option for reaching Irvine from LAX. Those who insist on using public transit will find that their best route is to take a bus from LAX into Los Angeles. Travelers will have to go all the way to downtown Los Angeles, only to switch buses and leave again - out through the sprawling city and all the way down to Irvine. Needless to say, this isn't a short trip! Public transit to Irvine from LAX will take at least two hours, more than twice as long as the trip takes by car.
If you want to take the most direct route to Irvine from LAX, but don't want to brave the Los Angeles-area traffic yourself, your best option is a car service. Choosing a car service is an appealing option to vacationers who want to reach their final destination without having to drive in Los Angeles itself (they can rent a car upon reaching Irvine) and to locals who prefer to keep their cars safely in their garage instead of in LAX's parking lots while they are out of town. If you choose to travel by car service, call ahead and let a reliable car service know when you'll be arriving, how many people need to be driven, and exactly where you'll be headed in Irvine (or which terminal you're departing from at LAX). A car service offers the speediest and most stress-free route between Irvine and LAX.