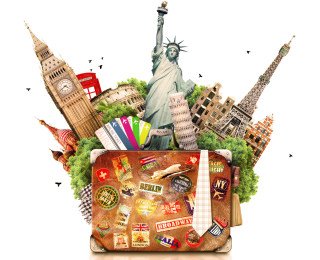 If there's one consistent thing that seems to stress out absolutely everyone, it's preparing to travel. That's not to say the actual experience of traveling is aggravating, most people love it! But the process of getting to that experience can be a headache, even for those who are prepared and on time. There are always little frustrations and mishaps that can make the first day of a trip – the one that actually involves the travel – an insufferable pain.
Sometimes these frustrations and mishaps are unavoidable. For instance, a flight getting delayed is completely out of your control. You also can't help if you happen to get sick the morning you're supposed to travel. There are always things outside your control, from TSA agents to cab drivers, that can give you a hard time. That said, there are plenty of steps you can take to simplify your travel experience and at least increase your odds of having a smooth trip.
Call Your Place of Lodging Before You Pack
This is a tip we're borrowing from another piece on how to simplify planning a trip. There, it was specifically mentioned that you might want to see what your hotel provides for guests. Things like hair dryers, shampoo and conditioner, bathrobes, etc. are often offered, which means there could be a few more items you don't have to worry about as you pack. In our modern era of creative lodging options, such as Airbnb, it's wise to call any place of lodging in advance, from rented shack to 5-star hotel. You never know what might be there waiting for you, whether that means towels and sheets or complimentary slippers. Finding out in advance will help you pack effectively.
Plan Your Ride In Advance
Particularly thanks to all the ridesharing options we now have, a lot of travelers might be inclined to simply call for a ride when it's time to go to the airport. This can really put you in a bind though. As reliable as ridesharing services can be for certain purposes, they ultimately set you up to depend upon independent individuals to make your trip on time. It can be wiser instead to look into car service options and actually schedule a ride that is guaranteed to be available when you need it. It can be more expensive than some of the alternatives, but not by much, and the added certainty that you'll make your ride on time (while also arriving in style) is worth it.
Check In Early
This is a simpler tip, but one everybody should be reminded of now and then. If you happen to be flying, go ahead and check in early for your flight! Checking in at the counter can be efficient, but there's certainly no guarantee that it will be at any given time. Doing it in advance these days just takes a few taps on your phone, and it saves you a step on the day you're actually looking to get out of town.
Use Only Carry-On Luggage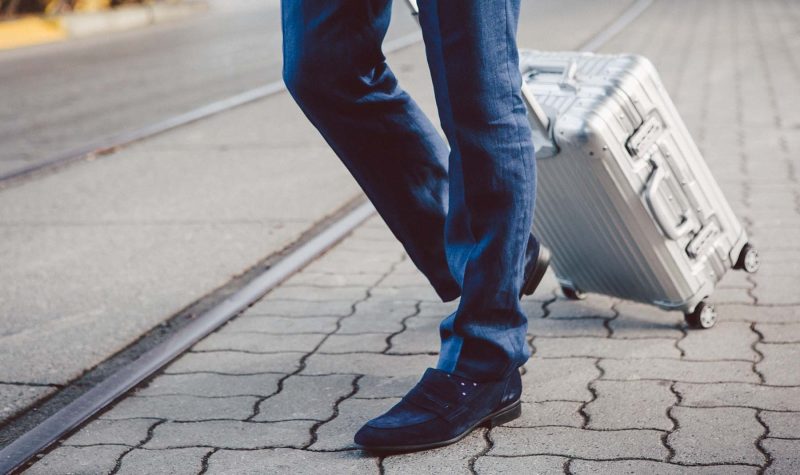 This isn't always an option. For instance if you're taking a trip that involves some bulky clothing or equipment, such as a ski trip or a hiking adventure, you might have to have a checked bag. Likewise, if you're leaving town for a particularly long time you might simply need to bring more with you. In general, however, you can often make an effort to limit your packing to only carry-on bags. And really, they can be fairly large! Keep in mind a medium-sized suitcase or large duffle can usually get past security, even if they have to "check it" at the gate. The point is saving time as you race through the airport, and with only carry-on luggage you can avoid the lengthy process of checking anything at the counter and the dreaded wait at the luggage carousel hoping your bag made the trip with you.
Pack Creatively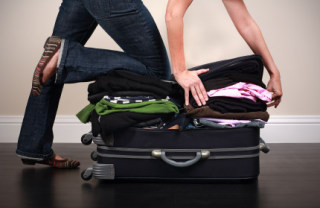 This is less about making travel smooth on the actual day of, and more about enabling you to pack lightly. Ideally you've managed to get by using only use those carry-ons we mentioned earlier. If you do a little bit of research, you'll find that there are all kinds of packing tips out there that can help you to creatively fit everything you need in a much smaller space. Some recommend rolling clothes instead of folding them, for instance. One neat trick even shows you how to fit a whole outfit inside a pair of socks! There are a lot of different things you can do to maximize your space and lighten your load once travel day arrives.
Hopefully with these tips in mind you can make your next travel experience quicker, smoother, and ultimately all the more satisfying.