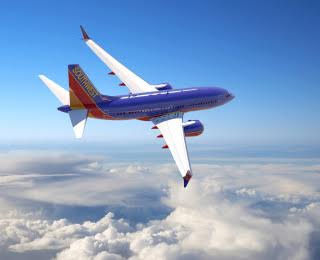 Start packing your bags.
Southwest Airlines announced Thursday that the budget airline will launch its nonstop service to Cuba beginning next month, making even more flights available for eager travelers wanting to visit.
The airline will offer two daily nonstop flights between Fort Lauderdale, Florida, and the northern Cuba city of Varadero starting Nov. 13. About one month later, on Dec. 12, customers will be able to fly on two daily nonstop flights to Havana from both Tampa and Ft. Lauderdale. Southwest Airlines said it has plans for a third route from Ft. Lauderdale to Santa Clara, and will announce dates soon.
The news comes just a few months after JetBlue became the first U.S. commercial airline to fly a scheduled flight to Cuba in more than half a century. American Airlines followed soon after.
But what's most exciting about Southwest's announcement is that flights are starting for as low as $59 each way. The airline said that in honor of its new service, the special low fare is available for travel between Nov. 13 and April 24, 2017. Customers need to book their flights before Nov. 20, and 14-days advance purchase is required.
Before booking a ticket, be sure to read through the various regulations pertaining to Americans visiting Cuba. While travel restrictions have been lifted, Americans need to have a valid passport and obtain a visa. Additionally, the U.S. government requires travelers to meet one of 12 general reasons for visiting the country.
Travelers should also keep in mind that the Centers for Disease and Control and Prevention has issued a warning for people visiting Cuba due to the active transmission of the Zika virus in the area. Head to the CDC's website to learn how to protect yourself from mosquito bites and for more information regarding the virus.
And once you've done all your research about booking your trip, start drooling over these 10 majestic-looking places.
Happy travels!