Malibu: the name itself conjures up the image of gorgeous beaches, gorgeous people, and lots and lots of celebrities. Located west of Los Angeles along the scenic Pacific Coast Highway, Malibu is a stunningly beautiful beach community where movie stars share space with die-hard surfers. This is where Barbie and Ken live their fictional lives, and where real-life superstars hit the beach and relax in luxurious homes. It's also a place that calls to tourists from all over the country and the world. It's easy to see why.
Tourists traveling to the greater Los Angeles area will find Malibu easy to get to and more than worth fitting into their trip. Even with Los Angeles' infamous traffic, driving up through Los Angeles and along the coast to Malibu from Los Angeles International Airport will generally take only about one hour (of course, that time may change based on traffic at the moment). And taking the short trip is well worth it, as Malibu is both close to Los Angeles and a world away: you can quickly reach Hollywood, Beverly Hills, and Downtown Los Angeles from Malibu, but you'll never feel like you're in the crowded city of Los Angeles when you're relaxing on Malibu's shores (and, after all, you're not in the crowded city of Los Angeles - like many other places in the greater Los Angeles area, Malibu is its own city).
Malibu is an incredible place to visit, and stopping there is a no-brainer for anyone planning a Los Angeles area vacation. There are plenty of things to do in Malibu, and getting to and from LAX from the city is a breeze.
Where to travel and what to do in Malibu
Malibu is secluded and beautiful, but it doesn't lack for things to do! If you're into beach sports (or even just sitting on the beach), you could hardly have picked a better place in all of Southern California. Surfers will be in heaven, because Malibu has a legendary surfing reputation - but so will sightseers and naturalists, thanks to Malibu's multiple state parks and gorgeous homes.
Adamson House
Malibu's beautiful location has made it a popular spot for generations, and this beautiful historic home proves it. Set within Malibu Lagoon State Park (more on that in a moment), the gorgeous home and gardens are a must-visit spot.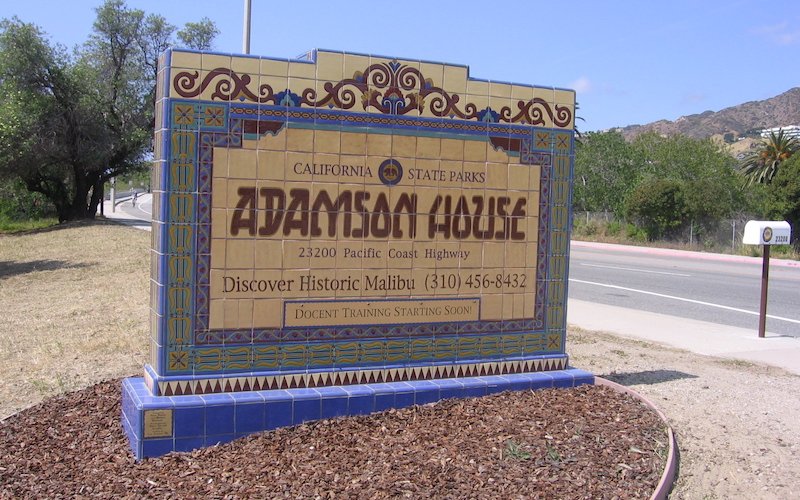 Lee Carillo State Park
Malibu is so beautiful that the state has moved to protect parts of it and the surrounding areas. This is the first of a couple of state parks that make our list, and another (Topanga State Park) can be found just to the east of Malibu.
Lee Carillo State Park is set in a breathtaking location along the shore at the foot of the Santa Monica Mountains. Its sandy beaches and protruding rocks and mountains make it one of the most beautiful seaside spots in Southern California.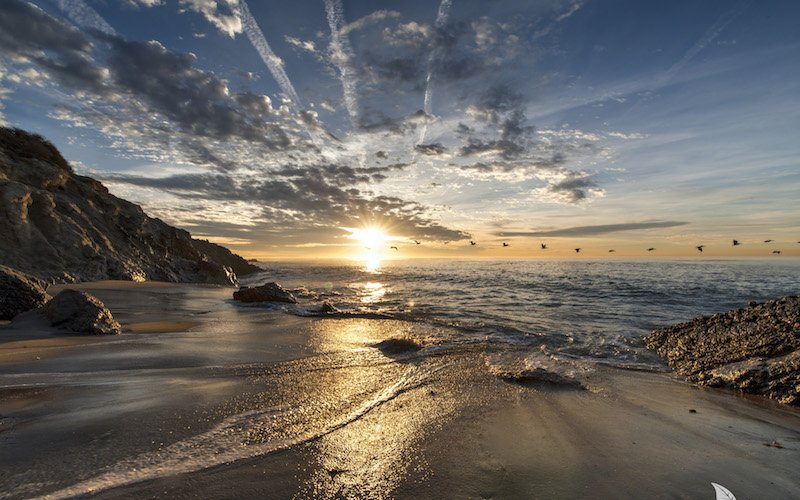 Malibu Country Mart
Malibu is a luxurious place, and if you want to emulate the lifestyle of the rich and the famous, step one is to go shopping. This boutique mall in the heart of Malibu is the perfect place to get started! While you're in the area, walk around Malibu itself for a bit - with the beach so close by, it's easy to forget that Malibu's man-made side has plenty to offer, too. You have a chance of spotting a celebrity, and you'll certainly spot plenty of beautiful homes and buildings.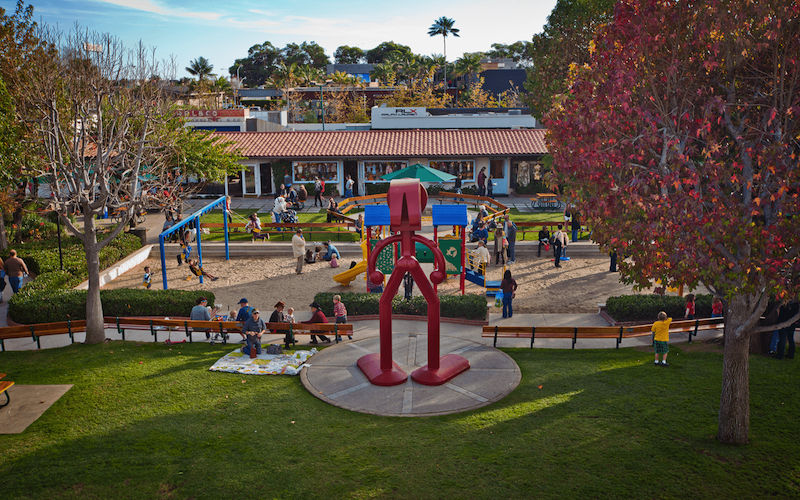 Malibu Lagoon State Park
Malibu's beach isn't just beautiful - it's a protected California state park. California moved to protect the pristine beach way back in 1951, and when you get there, you'll see why. The gorgeous sands of Malibu Lagoon State Park separate the Malibu Lagoon from the Pacific Ocean, where surfers take the the waves of one of the most famous surfing spots on the planet (more on that in a later section). The park is great for bird-watching, too - and, of course, it's great for any beach activity you can dream of. Tourists and locals alike flock to the beach to relax in the sun, play frisbee or beach volleyball, or swim in the temperate waters.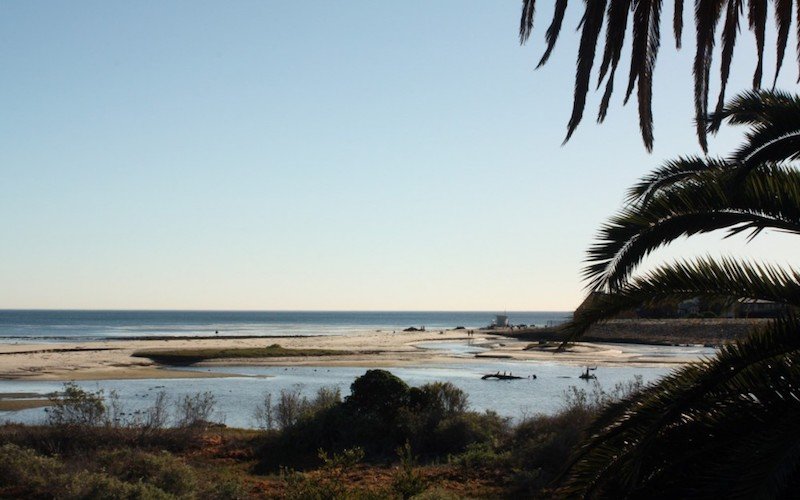 Surfing in the sun
Surfing is a popular activity all over Southern California - visit just about any beach along the Southern California shore, and you're sure to see some surfers trying to catch a wave. So it really takes something special to stand out in Southern California surfing culture. Malibu has that something special.
Off of the beach in Malibu Lagoon State Park, just off of the Malibu Pier, surfing conditions are remarkable - so remarkable, in fact, that this spot has become one of the most popular surfing destinations in all of Los Angeles County. In October of 2010, the Save the Waves Coalition - an environmental agency with a surfing focus - designated this area as a World Surfing Reserve. Such is Malibu's surfing reputation that the spot was the very first World Surfing Reserve ever designated.
How to get to Malibu from LAX
Reaching Malibu from Los Angeles International Airport won't take too long, but it will require you to get through Los Angeles' famous traffic. Malibu is located west of Los Angeles along the coast, and LAX is in the southern part of Los Angeles. As a result, getting to Malibu from LAX by car requires a drive north through the crowded streets and highways of Los Angeles. Take either the 405 or Highway 1 (the Pacific Coast Highway) north from the airport, and then take the Pacific Coast Highway west along the shore to reach Malibu. The trip will take around an hour, though the actual time can vary significantly depending on Los Angeles' famous traffic.
If you're trying to avoid driving yourself through that tough Los Angeles traffic, you have a couple of options. First, there's public transit. Los Angeles isn't exactly known for great public transit, but it does exist. The bad news, though, is that using public transit will greatly extend the length of your trip. You're looking at around 2 hours and 20 minutes (again, give or take depending on the Los Angeles traffic) if you choose to take a bus from City Bus Center (near LAX). You'll also have to change buses in Santa Monica.
If public transit seems too time consuming to you (and it likely does) but you don't want to drive yourself in Los Angeles' brutal traffic, never fear - you have other options. Take a taxi or a car service from LAX to Malibu, and you'll get there in car-trip time without having to navigate the streets yourself. A car service is the most convenient option, as a good car service will pick you up right at the airport and will have a nice, luxurious vehicle. Just be sure to call ahead and let the car service know what time you'll be arriving, how many people will be traveling (and how much luggage they have), and exactly where you're going in Malibu. On the way back to the airport, be sure to budget in a little extra time for traffic - a good car service may be able to give you advice on how early you should leave to get to the airport in time.