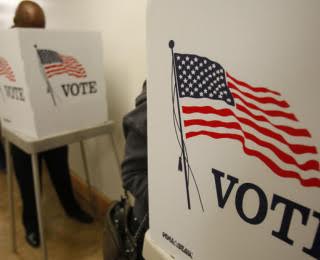 California last month hit a new record of more than 18.2 million registered voters, as state elections officials say registration continues to surge.
"This is a major milestone," Secretary of State Alex Padilla said in a written statement.
The state saw a net gain of almost 1 million new voters since a report from the same time period in 2012. The new data show California now has more registered voters than the population of 46 states.
Republicans trailed Democrats in registration by more than 18 percentage points in the official state report released Wednesday. Unaffiliated voters, known in California as those who have "no party preference," were a close third and made up more than 23% of the statewide registration.
Padilla reported last week that more than 370,000 Californians registered to vote or updated their registration in the final week of September. He attributed much of that activity to a reminder campaign by Facebook about voter registration.
As of Sept. 9, 73.45% of Californians who are eligible to vote were registered. That's the highest percentage at this point in a presidential election year since 1996.