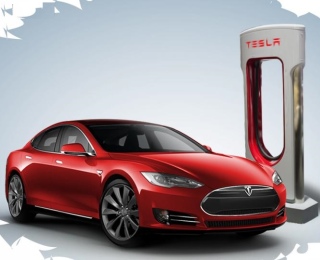 In a new Securities and Exchange Commission filing, electric-car maker Tesla Motors revealed more challenges for its proposed merger with solar panel company SolarCity. In particular, pending litigation surrounding the merger could potentially delay or even prevent the deal.
Litigation adds to an already difficult acquisition as the media and some investors scrutinize whether a SolarCity acquisition is really in Tesla's best interest.
Here are some takeaways regarding the deal's potential problems highlighted in Tesla's latest SEC filing.
"Between September 1, 2016 and September 14, 2016, four lawsuits were filed in the Court of Chancery of the State of Delaware by purported stockholders of Tesla challenging the Merger," Tesla said in its Sept. 19 filing. And there's still more time for additional plaintiffs to challenge the merger, Tesla said.
The lawsuits allege, "among other things, that the members of the Tesla Board breached their fiduciary duties in connection with the proposed Merger and, in some cases, that SolarCity and members of the SolarCity Board aided and abetted breaches of fiduciary duties and that certain individual defendants would be unjustly enriched by the proposed Merger."
In addition to potentially preventing or delaying a merger, Tesla warns the litigation could lead to a judgment ordering payment of damages even if the merger is completed.
As both the largest shareholder and chairman of both companies, Elon Musk's role in the merger has been a topic of debate. As a result, Musk and other board members with conflicting interests have recused themselves from voting for the merger. But this hasn't stopped criticism of the potential deal. Making matters more complex, SolarCity CEO Lyndon Rive is Elon Musk's cousin. These conflicts of interest have prompted concerns about the true motivation for the deal, particularly as both companies continue to report quarterly losses.
"Simply because someone uses litigation to try to delay an acquisition does not mean it will be successful," Tesla said in a Sept. 19 statement to Reuters. "At this point, it is not yet known if anyone will even end up pursuing such a request. If anyone does, Tesla will oppose it."
But merger expert Thomas Burnett contends Tesla only has a 50% chance of closing on this deal, according to The Wall Street Journal.
Issues with Tesla's acquisition come at a difficult time for Musk. During a question-and-answer session with press earlier this month about Tesla's upcoming Autopilot update, he admitted challenges have piled up recently, pointing to receiving "a lot of flak" for the SolarCity deal, "a lot of effort" on Autopilot and preparations for Model 3, and a rocket explosion at Musk's SpaceX, where he is also CEO. It has been one of the "worst few weeks ever," he admitted.
Whether investors are for or against Tesla's acquisition of SolarCity, there's clearly potential for the deal to distract the already busy CEO and even Tesla's management team from the company's efforts to ramp up production and bring Model 3 to market next year.