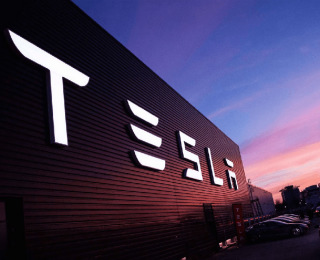 Given the popularity of Elon Musk, a South African-born, Canadian-American entrepreneur, and his electric vehicle company, several government officials around the world want Tesla Motors Inc to expand its operations into their countries. The latest comments come from the Department of Trade and Industry South Africa's head, who wants the company to bring in its electric vehicle and storage batteries.
MyBroadband reported Trade and Industry Minister, Rob Davies, attended the 15th Africa Growth and Opportunity Act Forum in Washington DC and encouraged the company to find the possibility of establishing shop in the country. During a business breakfast session on Sunday, the minster expressed his foreign investment desires in front of investors.
Mr. Davies pointed towards the automotive programs in South Africa which already offer a lot of incentives for electric vehicle buyers. While also highlighting plug-in hybrid and fuel cell vehicles, he said that the government now understands that electrification is the future for the auto industry.
He said that the government is also working with the Independent Power Producers Programme on alternative energy sources, emphasizing that investors see the IPPP as one of the world's best power purchasing program.
The one-day AGOA Forum, an annual forum that organizes on alternative basis between the US and sub-Saharan Africa, will be held today, 26 September. Last year, the forum took place in Gabon, a Central African country along the Atlantic coast. This year the forum's theme is "Maximizing US-Africa Trade and Investment: AGOA and Beyond."
In April, TheCountryCaller reported that Tesla has started its first Powerwall system in South Africa, after announcing plans to step into the market earlier this year. While there is no update on the delivery numbers, the market is still gradually growing.
Mr. Davies insists that Tesla should also introduce the Model S and Model X into the country by building a retail location; however, we believe that there is not much demand for EVs in South Africa, mainly due to their high prices. South Africa could become an interesting market for the Model 3 and Model Y, but not many people will be able to afford the Model S and Model X. Additionally, the automaker requires building its charging infrastructure in the country.