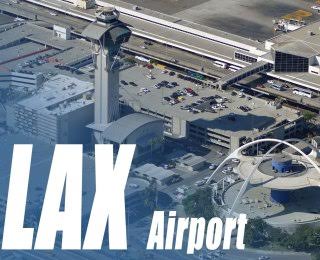 Los Angeles International Airport opened a $148 million terminal connector last week to make moving from domestic flights to international flights easier on passengers.
The Terminal 4 Connector joins the airport's south side terminals - 4, 5, 6, 7, and 8 - with the Tom Bradley International Terminal, allowing domestic travelers to catch their connecting international flights without having to go through TSA security again.
"LAX is one of the driving forces of our economy, supporting more than 600,000 jobs - that's why we're investing $14 billion right now to make it one of the world's premier airports," Mayor Eric Garcetti said in a statement. "The Terminal 4 Connector will make international travel easier and more seamless for millions of passengers, and help us continue to expand our global reach."
The international terminal and the south side terminals together served a combined 52.3 million passengers last year, about 70 percent of all the passengers who passed through LAX, according to the mayor's office.
Officials plan to include another connector between the international terminal and Terminal 3, and walkways between Terminals 1, 2, and 3.
The terminal expansions are part of LAX's $14 billion modernization that includes an airport rail system, a new rental car facility, and capital renovations to eight of the airport's nine terminals. Officials say the project will create 120,000 local jobs and add $20 billion to the economy.