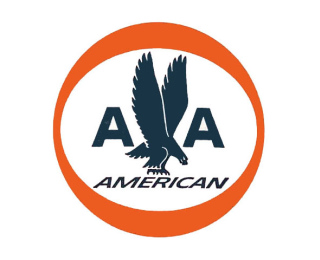 You'll soon notice a new look for American Airlines employees. The frontline workers at the world's biggest airline are switching to a long-anticipated new uniform, the first in nearly three decades.
The switch will put more than 70,000 workers – all of the company's pilots, flight attendants, customer service agents and airline club workers – into new duds starting with their first shifts Tuesday morning. The uniforms will sport a "slate gray, cobalt and crisp white" color scheme, part of an effort by American to give its customer-facing employees a modern, new look.
While the airline hopes the fresh new look is a hit with both workers and customers, it's also an important sign of progress.
The uniform overhaul represents one of the last – and most visible – signs of the American-US Airways merger, which officially closed in late 2013. The merger integration is nearing its end – US Airways' last-ever flight flew last year – but the combined carriers' crews had yet to share a common uniform.
"It really shows us as one brand. And that was really the only thing that was still kind of lagging behind for customers – being able to see that come together," says Brady Byrnes, American's Director of Global Marketing. "It's a huge milestone for us."
The new uniforms continue an effort by American to update its brand, which began even before the merger with US Airways. In 2013, the company unveiled a new paint scheme and logo, with American opting to keep it for the post-merger airline following an employee vote. The company has since been updating everything from its website to its airplanes with the new look.
"We've been investing quite heavily on everything from re-branding all of our airports to painting aircraft," says Fernand Fernandez, American's VP of Global Marketing. "This completes a lot of the customer-facing elements."
The uniforms will be worn by employees at American and its wholly owned regional carriers. Feeder carriers that American does not own, such as Republic Airlines, will not get the new uniforms.
Even without the merger, however, uniforms were due for an update. At merger partner US Airways, employee uniforms were last given a broad overhaul nearly a decade ago. At American, Byrnes says, "it was roughly the late 1980s when the last major refresh was done."
"There have been some new ties and scarves, but we've pretty much been in the same clothing on the legacy AA side for greater than 25 years," he says.
Getting the look and feel of a uniform right is important for all airlines. But it's perhaps especially so for American right now, says Seth Kaplan, editor at the Airline Weekly trade publication.