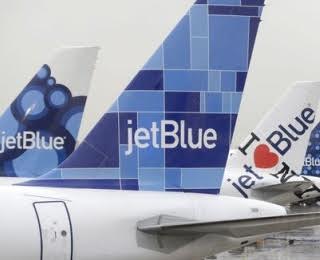 JetBlue is adding a new cross-country route. The airline announced Monday that it will begin flying nonstop between Los Angeles and Orlando on Jan. 5.
JetBlue will fly one daily round-trip flight between the cities on Airbus A320 aircraft. The westbound flight will leave Orlando at 7:05 p.m. and land in California at 9:39 p.m., all times local. The return is a redeye, scheduled to depart Los Angeles at 10:30 p.m. and land in Florida at 6:10 a.m. the following morning (all times local).
JetBlue touted the new route as one that would bolster the carrier's presence at its Orlando focus city, from where it now flies nonstop to more than two dozen destinations. From LAX, Orlando will become JetBlue's fifth nonstop route. The airline already flies from LAX to its bases at New York JFK, Boston and Fort Lauderdale as well as to Buffalo.
However, JetBlue will face significant competition on its new LAX-Orlando route, where it will go up against nonstop service offered by five other airlines. American, Delta, United, Frontier and Virgin America all fly nonstop between LAX and Orlando. That means JetBlue will be competing head-to-head with the three biggest U.S. carriers as well as an "ultra low-cost" carrier (Frontier) and California-based Virgin America.
JetBlue also announced on Monday that its high-end Mint service – which features lie-flat seats and business-class amenities – is now on sale on its flights between Fort Lauderdale and San Francisco. The Mint service will debut on JetBlue's two daily flights on that route on May 15. And, as previously announced, JetBlue's Mint service will roll out on its LAX-Fort Lauderdale flights starting March 20.
"This is a big win for our Florida and California customers who are eager to have more choices when traveling cross country," Dave Clark, JetBlue's VP for network planning, says in a statement. "The Sunshine State and the Golden State have been so important to JetBlue's growth and success, which is why we are so pleased to continue to deliver on our plan to expand on both coasts."