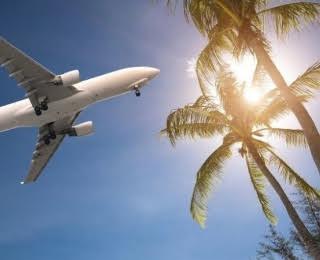 Passengers planning to travel to Florida have been urged to check with their airline before heading to Los Angeles International Airport Thursday as Hurricane Matthew approaches the East Coast.
All flights scheduled to travel to Miami International Airport and Ft. Lauderdale-Hollywood International Airport have been cancelled as of Thursday morning.
Some departures scheduled to arrive at Orlando International Airport have also been cancelled, airport police said.
Nearly two million people on the East Coast have been urged to evacuate from their homes as Hurricane Matthew makes its way up the coast.
Forecasters say the first outer rain bands from Matthew, which strengthened from a Category 3 to a Category 4 storm by late morning, have already begun to approach Florida with winds of 140 mph under darkening skies.
Gov. Rick Scott said the state could be facing its "biggest evacuation ever."
Forecasters said the storm could dump up to 15 inches of rain in some spots and cause a storm surge of 5 to 8 feet.
Matthew is projected to push its way just off the coasts of Georgia and South Carolina before veering off to sea.
As of 8 a.m., the storm was located 180 miles southeast of West Palm Beach and moving toward the city at about 14 mph.
(TM and © Copyright 2016 CBS Local Media, a division of CBS Radio Inc. and its relevant subsidiaries. CBS RADIO and EYE Logo TM and Copyright 2013 CBS Broadcasting Inc. Used under license. All Rights Reserved. This material may not be published, broadcast, rewritten, or redistributed. The Associated Press contributed to this report.)