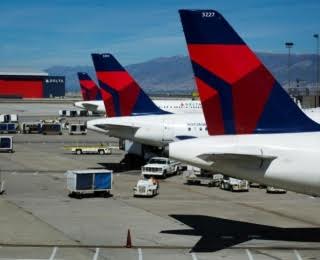 Delta Air Lines (DAL.N) this year carried the most passengers in a summer ever, despite a computer outage in August, Chief Executive Officer Ed Bastian said on Friday.
"We had the strongest summer in our history," Bastian said at an event in New York, adding that three days in July "set all-time records in terms of volume of traffic and volume of passenger flows."
Bastian's comments come after Delta reported declines during the summer months in unit revenue, which tallies the amount of passenger revenue per available seat-mile.
Bastian said traffic was up because fares were about 6 percent lower than last year. That meant revenue per passenger was down, but the airline's profit margins were "still strong," he said.
Bastian also criticized subsidies that he said airlines in Qatar and United Arab Emirates have received from their governments, stifling U.S. competition.
Delta, United Continental Holdings Inc (UAL.N) and American Airlines Group Inc (AAL.O) have protested the support for months. On Friday, Bastian said the subsidy levels had reached $50 billion among the Qatar Airways, Etihad Airways and Emirates airline, and have made it uncompetitive for U.S. airlines to fly to Dubai, Abu Dhabi and Doha.
The Gulf-based carriers dispute that view, saying they have received investments, not subsidies.
Regarding an Aug. 8 computer outage that forced Delta to cancel hundreds of flights, Bastian said a large spark from a failed piece of equipment had shut down a power transformer, and backup systems that were supposed to kick in failed to start.
Delta had not tested a full system shutdown before, Bastian said, because the airline runs continuously. But he said it had done critical testing since the event. The company now has a backup system and a third system located outside its home base of Atlanta in case the other two fail, he said.