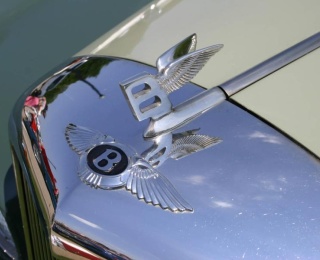 Volkswagen supercar brands Bentley and Lamborghini have dropped out of the Paris Motor Show next week as their German parent is reining in spending on auto exhibitions to cushion costs from its emissions scandal.
One year after admitting it used illegal software to rig diesel emissions tests, Volkswagen (VW) is cutting costs across the group to fund a strategic shift in the business and to cover billions of euros in fines and payments linked to its scandal.
Bentley said on Monday it was skipping the crowded Sept. 29-30 show and would instead focus on small events to market more directly to buyers. Lamborghini said it was revising strategy regarding auto show attendance, including the choice of locations where the Italian brand wants to be.
Car-show extravaganzas cost millions of euros as brands, especially luxury nameplates, strive to outshine one another. VW will dispense with a glitzy gala in Paris and instead present stationary cars with a focus of executive speeches on design, a spokesman said.
"A crisis can lead to marginalisation, but it can also mark the turning point for something better, for a real change of tack," Chief Executive Matthias Mueller told a staff meeting in Wolfsburg on Sept. 14. "We need to rejig the group" to boost profitability and catch up on new technologies, he said.
Other carmakers missing this year's Paris show include Ford , Volvo and Aston Martin. But besides cutting costs on opulent show stands, manufacturers are increasingly courting buyers through blogs and web-based events.
The world is continuously changing and Lamborghini, as a brand of luxury super sports cars operating internationally in a niche market, aims to anticipate such changes, the carmaker said.