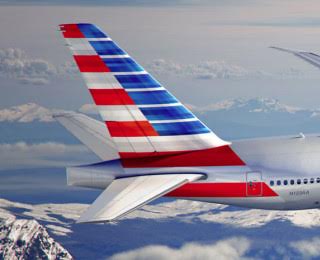 American Airlines Group Inc., which over the weekend surmounted a major information-technology challenge, said Sunday it was "really pleased" with the transition but isn't "declaring mission accomplished yet."
The nation's largest airline by traffic moved all of its pilots and planes onto a single "flight operating system" on Friday night into Saturday. The cutover, which brought merger partner's US Airways pilots onto the American IT platform, was the latest step in integrating the two companies, which merged in late 2013.
An American spokeswoman said there were no cancellations or disruptions of flights over the weekend because of the IT shift. That hadn't been anticipated since this transition was internal, having to do with the way American schedules planes and pilots across the merged company. Until now, the US Airways pilots and the planes from the former subsidiary were scheduled separately.
The Allied Pilots Association, the union that represents the 15,000 pilots at the combined airline, said Sunday that the transition was a success in terms of "passengers getting to their destinations on time, and safely," a spokesman said.
But the IT switch also gave rise to some pilot-scheduling errors that ran afoul of the union's contract and Federal Aviation Administration rules, he said.
The union is scheduled to meet Monday with American to go over how the transition went and how the company is going to respond to the union's concerns, he said.
The spokeswoman for Fort Worth, Texas-based American said the company is running a round-the-clock hotline manned by management pilots to help regular aviators cope with the new rules, an adjustment that mostly affects US Airways aviators.
She also said "hundreds" of IT support staffers are still out in the field in crew rooms, at airports and in the carrier's operations centers to assure that the transition continues to be smooth.