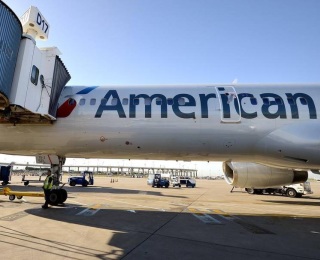 American Airlines will launch seasonal service from Dallas/Fort Worth Airport to two more cities in Europe and one in Hawaii next year.
The Fort Worth-based carrier said Thursday it will operate daily service to Rome and Amsterdam from May to September during the busy summer travel season. It will also add service to Kona, Hawaii, in February, March, June and July.
"One of our top goals at DFW Airport is to grow international passenger and cargo air service in order to spur new business and travel opportunities in our home region, and the addition of these new flights will certainly help connect the Dallas-Fort Worth area to more of Europe," Sean Donohue, the airport's chief executive, said in a statement.
American will be using a Boeing 767-300 on its Amsterdam and Kona routes and Boeing 777-200 on its flight to Rome. It also plans to add service between Chicago O'Hare and Barcelona.
The carrier said the additions will not add capacity to its network since it will be cutting service on Chicago-Dusseldorf, Philadelphia-Brussels, Philadelphia-Zurich and JFK-Birmingham, England, routes.
The announcement of new international routes at DFW comes one week after the airport board approved a new incentive plan to try to convince airlines to add flights to targeted destinations in Europe, Asia and Africa. Instead of offering airlines one- to two-year incentive plans with a flat-dollar amount, the airport plans to offer incentives based on the flight's distance and type of aircraft used on the route.
American will qualify for $4 million in incentives for the routes to Rome and Amsterdam, the airport said on Friday.
Since 2009, DFW has added several international destinations including Sydney, Hong Kong and Beijing. However, in the past year, the airport lost KLM's seasonal service to Amsterdam and Airberlin chose not to launch a previously announced route from Dusseldorf.